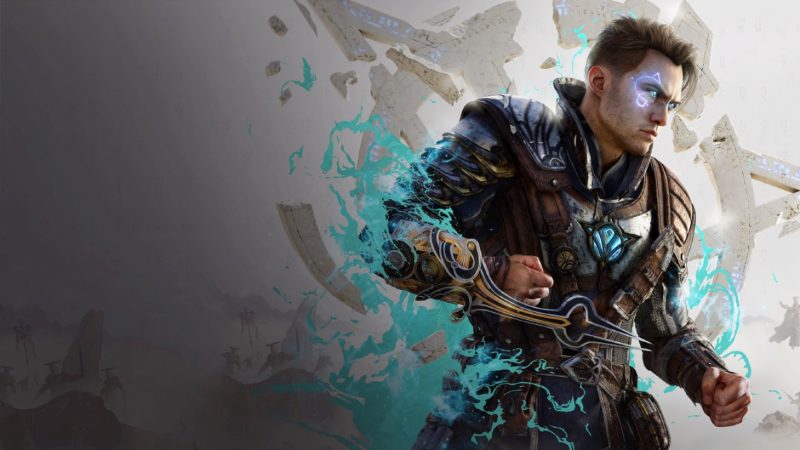 Immortals Of Aveum is the upcoming wizarding first-person shooter from Ascendant Studios, and at time of writing it's only days away from launching after being delayed a little more than a month.
With the launch so soon, Ascendant Studios has been outlining more of the detailed technical information for Aveum, which includes a massive blog post on its community page on Steam, with a whole breakdown on how well PC players can scale their experience.
Then, at the very bottom, Ascendant made sure not to forget to mention those who'll play it on console, confirming that players on all console platforms, PS5 included, will get a full 60FPS experience, with the resolution being upscaled using AMD's FSR2 (FidelityX Super Resolution).
"And console players, don't feel left out here! You may not be able to tweak your settings as much, seeing how consoles have much more specific and uniform specs.

That means that we were able to use all this flexibility and modularity to tune the game very carefully to each console's particular strengths. As a result, every console version will run at 60fps at your TV's maximum resolution thanks to the upscaling magic of FSR2.

So whatever system you're using, you'll be getting the best performance you possibly can."
Ascendant Studios goes on to credit the "flexibility" granted by the advancements in Unreal Engine 5.1, another interesting technical point about the game, as it's one of the early batches of UE5 games on the market.
Hopefully it becomes a strong symbol of more good things to come within Unreal Engine 5 and all its future iterations. Players will be able to see for themselves when it releases on August 22, 2023.
Source – [Ascendant Studios]